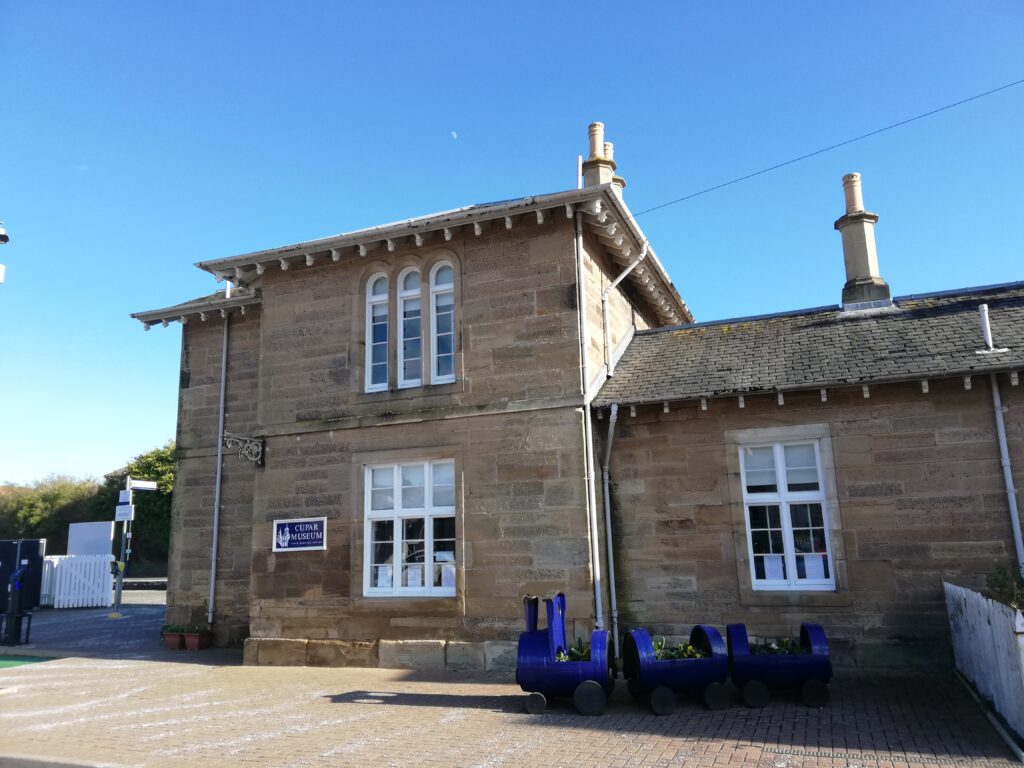 Cupar Museum and Heritage Centre is located at the former house at the east end of the Cupar Railway Station Building, just off platform two. A historical property itself, we are proud to be occupants of this "B" listed highly regarded 19th century railway station.
Cupar Railway Station is situated on the main line between Edinburgh and Dundee, with frequent services north and south. Bus stops are located adjacent to the station and the car park gives direct access to the museum. Charging points for electric vehicles are located close to the museum entrance.
The Museum welcomes visitors who can view the variety of material about Cupar and District that has been amassed for the benefit of the community. There are artefacts, paintings, documents and photographs on display, with knowledgeable and friendly volunteers to guide and assist you.
The two rooms on the ground floor show the "Story of Cupar" in the first room that visitors enter, illustrating important aspects of the history of the area from the early Pictish past, the town centre of the late 19th Century to more recent past events. The second exhibition space is utilised to provide information around special themes, for example past industries and institutions, people associated with Cupar or local traditions.
There is no entrance fee to enter the museum, but we do appreciate donations towards the continued development and running costs.