Paintings large and small with a connection to Cupar form a significant part of the Cupar Heritage collection. The portraits have wonderful background stories of elopement, travel and fame, while others speak of an exile who made his fortune and through his philanthropy, gave a significant gift to the town of Cupar. As custodians of the paintings, we are conscious of the need to restore and conserve them for posterity.
If you are minded to support our plans to undertake restoration work on the paintings by giving a donation, please contact us through the contact form on our home page, or join us as a member.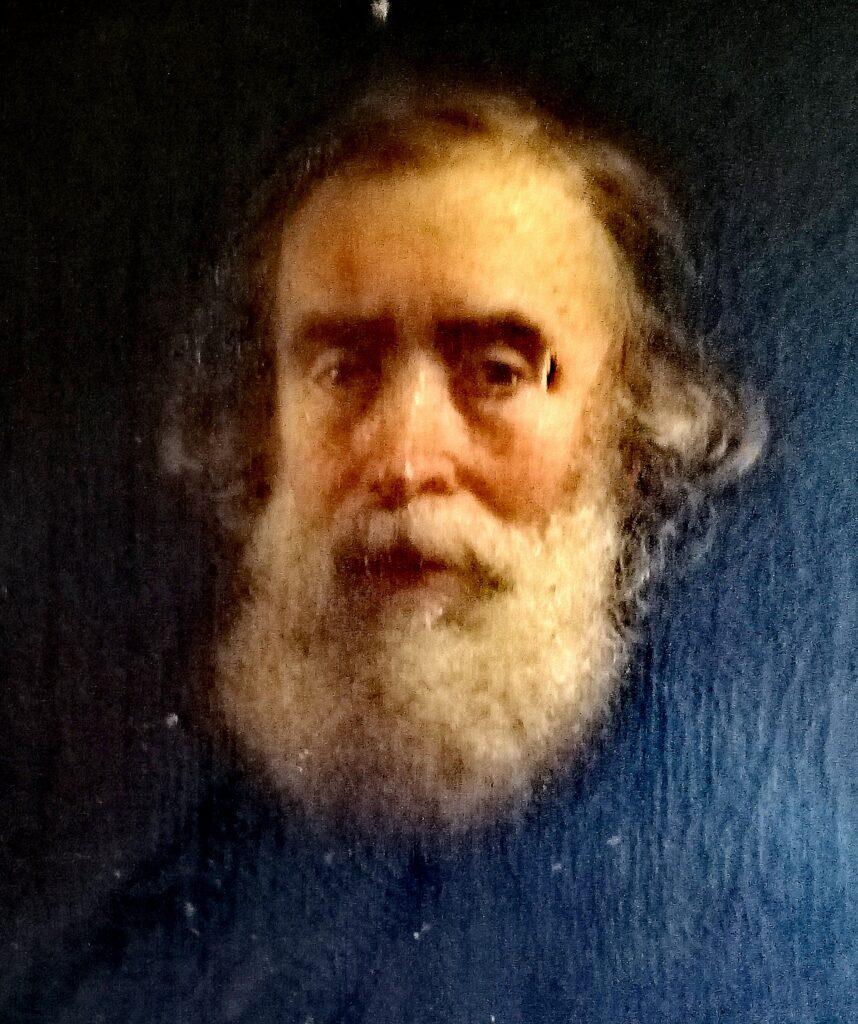 Charles Lees
Born in Cupar in 1800 Charles Lees trained as an artist in Edinburgh under the renowned painter Sir Henry Raeburn. To supplement his income he became a private tutor and fell in love with a pupil, Elizabeth Christie of Baberton House. Her father was opposed, so they eloped to Rome, later returning to Edinburgh where Lees set up his studio. He became a Royal Scottish Academician in 1830 and later treasurer to the Academy. His most famous painting, 'The Golfers' (1847) depicts a golf match played at St Andrews. Cupar Museum has a print of this work, but more importantly the collection includes a portrait of Lees by Robert Scott Lauder and a self-portrait painted when Lees was an older man.
These latter paintings were unknown until a Cupar Heritage trustee discovered them while researching Charles Lees' life. The society is grateful to Fife Family History Society, Cupar Common Good Fund and private donors for help in acquiring the paintings. Additional funding will be needed to have them cleaned and restored.
David Knox
David Knox, a Cuparian who pursued a career in London, bequeathed funds to establish alms-houses for women in his hometown. The 'Knox Establishment' was built off South Road in 1835/36 and run on strongly religious lines. While refurbishing the cottages, the housing agency Scottish Homes discovered three portraits by an unknown artist and some bible study books, which their successor organisation, Kingdom Housing, has loaned to Cupar Museum. One portrait is of David Knox with the date 1806 marked on the back. The others are undated, but must be of similar age and are believed to show David's wife and daughter. These portraits are of huge historic interest, but funding is needed to have them cleaned and restored.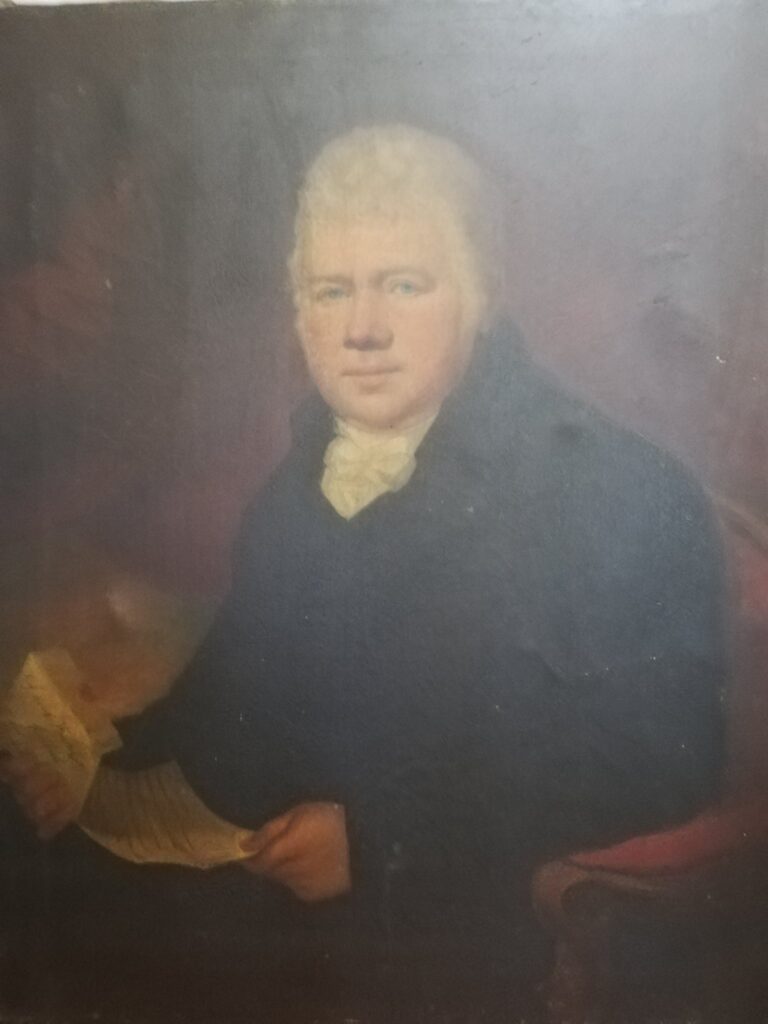 James McIntosh Patrick
Sadly not an original, but the Cupar Museum collection includes a rather special print of a painting by James McIntosh Patrick. He was born in Dundee in 1907, studied at the Glasgow School of Art and in Paris, but mostly lived and worked in his native city. He became known for detailed landscapes of the Angus countryside, but our picture shows the Howe of Fife looking across from the Garlie Bank above Cupar to the Lomond Hills. It was one of many evocative scenes commissioned from well-known artists to adorn railway carriages, a delightful practice discontinued along with steam locomotives in the 1960s. The Cupar Museum print, still in its railway carriage frame, features a 'wee grey Fergie', a Ferguson tractor first manufactured in 1956, and a favourite with enthusiasts, so that helps to date the picture.
Edna Gray, Artist
Edna Gray came to live in Cupar with her husband Bill in 1962 and joined an art class which met in a school hut at first, but which due to enthusiastic founder members became Cupar Art Club on acquiring old premises in Bobber Wynd as their meeting place. She became Secretary of the newly formed Club in 1963, then Vice-President and ultimately President.
Her distinctive style earned her many followers, and she had the privilege to have work hung on three occasions, in the Society of Women Artists' exhibition in the Royal Scottish Academy in Edinburgh. She won a Shell Award in 2000.
She was also a member of Dundee Art Society and exhibited work in several galleries across Tayside and Fife. Her work featured landscapes, still life and old corners of Cupar which she captured just before many of them disappeared.
Among her commissions, two are worthy of note here. In 1981, the Cupar and District Historical Society commissioned her to create a painting of Hilltarvit Mains, the birthplace of Alexander Berry, on the Bicentenary of his birth. Berry was one of Cupar's most famous sons, having made his fortune in Australia. The painting was to be taken to the Berry Museum in New South Wales.
On another occasion, she was commissioned to provide a watercolour painting of St Mary's College, St Andrews University that was later presented to Dr Thomas Gillespie, President of Princeton Theological Seminary on his visit to St Andrews.